Star Wards is a project of the social justice charity Bright. Star Wards provides practical ideas and inspiring examples from and for mental health ward staff. Our role is as a catalyst to change through inspiring, collecting and disseminating best practice in inpatient care. We work collaboratively with the full range of mental health wards from acute admission to high secure, to improve inpatients' experiences and outcomes. About 650 wards are members and enjoying introducing small changes which make a massive difference to patients. Star Wards was set up by Bright's founder, Marion Janner, following her experience as a detained patient.
"Marion Janner knows the smallest changes can make the biggest difference. After being sectioned eight years ago with borderline personality disorder, Janner spent her time on a mental health ward creating a list of 65 things that would have made her life there happier. This list of practical low-cost changes evolved into the charity Star Wards and is now being implemented in 80% of the country's mental health wards – from cookery to laughter therapy and of course pets – least of all the Star Wards mascot, Buddy."
~ The Guardian 
Staff
Geoff Brennan – Executive Director
Geoff Brennan has worked in, on and around mental health wards for over thirty years (is it really that long!) In that time he has been in just about every position a clinical nurse can have – health care assistant, staff, practice development lead, consultant. In that time he has also had a Star Wards development path- fan, cheerleader, advocate, trustee and now CEO. He even got to hold Buddy when Marion was presenting.
So he's done lots of stuff along the way (carers groups, benchmarks, projects, research, writing reports, doing inspections, chairing acute care forums – you get the picture).  Just before coming to join the Star Wards team Geoff was part of the Safewards Team with Prof Len Bowers in the Institute of Psychiatry which was also about making wards better places for all. Geoff is Northern Irish, has an unrequited love for his cat Millie and is a total nut about the cartoon Danger Mouse.
Honorary Mention 
Nic Higham – Inpatient Care Project Manager 2008 – 2019
Nic Higham worked in mental health wards for just over 10 years, both as a Healthcare Support Worker and Therapeutic Liaison Worker, a role he pioneered (as a result of getting his hands on 'Star Wards – the sequel' and feeling hugely inspired) to offer more meaningful and therapeutic activity to inpatients. Nic is based in Leicester, is also a qualified counsellor.
Between 2008 and 2019 Nic was a cornerstone of Bright and designed the Ward Stars resources and his great project, CAMHeleon. We are indebted to him for the amazing work he put in over those year.
Trustees
Kathryn Hill – Chair of Trustees
Alan Rosenbach – Vice Chair of Trustees
Joy Bray
Chantal Mendes
Lucy Thorpe
Ellie Walsh
Sue Stocks
Catherine Gamble
Bright Associates (clever people who occasionally help us out)
Iris Benson MBE
Sue Smith
Katy Stafford
Alan Howard
Funding
We are very very fortunate to have had generous, flexible and encouraging funders, which are mostly charitable foundations. We seriously love them.
And YOU TOO can help Star Wards to keep on keeping on! So why not have a cake sale, run a marathon or a sponsored walk and DONATE to help us to help you!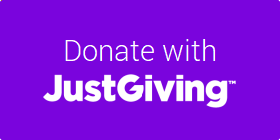 A huge thank you to our amazing funders past and present:
Click here to read what The Stone Family Foundation say about us

                                Javon Charitable Trust
Big thanks also to New Philanthropy Capital for huge encouragement and support for many years.